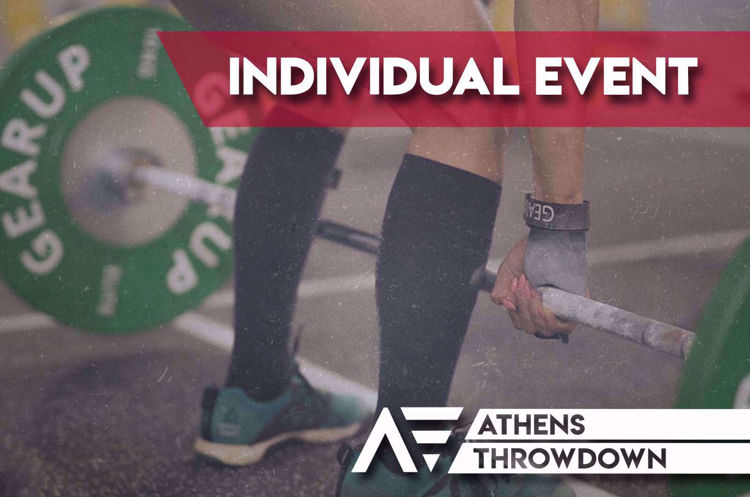 Athens Throwdown 2019 Individual - Registrations closedclose
Individual registration ticket for Athens Throwdown 2019
Athens Throwdown 2019 is an international event organised in Athens, Greece.
There will be 3 qualification WODs which will be announced on 15/01/2019, 09:00 (Greek local time). All athletes must submit their scores until 31/01/2019, 23:59 (Greek local time).
The 504 best athletes of the qualifiers will be invited in Athens, Greece for the finals. Winners will share a total cash prize of 31.400 euros.
All athletes and all divisions will compete in all three days of the finals!